All characters depicted are intended to be at least 18 years of age. Because I'm weird like that.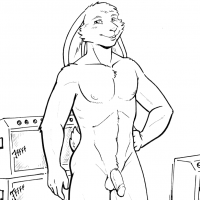 06/28/2015
XXX Art I've done for $.


For PATREON images please browse the My Scribbles folder.
02/03/2016
Sometimes I draw naked things for the hell of it/future merchandise, and sometimes I draw naked things DOING STUFF. And sometimes they're DOING STUFF with other naked things. Dangly bits.

Exclusive PATREON images are uploaded here as well.