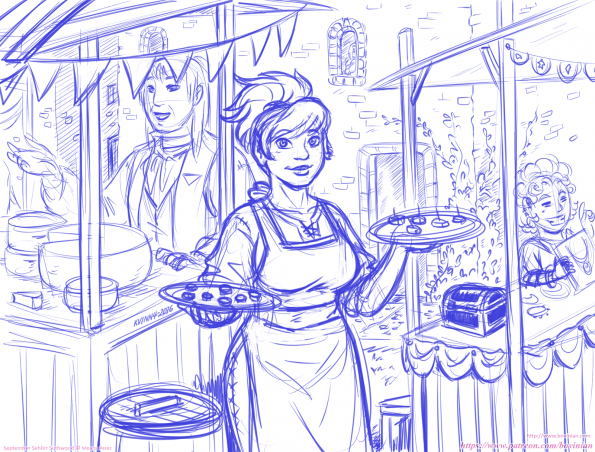 I originally drew this half elf woman in a (anachronistic?) printed t-shirt. I like Urban Fantasy just fine, but, I prefer Medieval Fantasy just a little more so in my mind this is a more accurate and native setting for September.



A Patron, SethTriggs suggested seeing September at her actual job, so here she is, handing out samples and trying to attract customers to the cheese-stall she helps run; it's not glamorous work but it pays well enough and her employer is fair and kind.
Initially this was just going to be a solo coloured sketch of Sept' with the text explaining her job but... my pen slipped. This is a bit bigger than I can handle to finish this month, I may call this image done, but I can always try to revisit it at a future date.




Patreon Submission for June, 2016




Click image for Full Sized view!
---